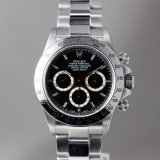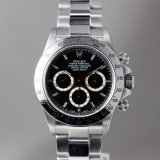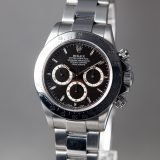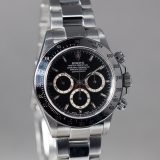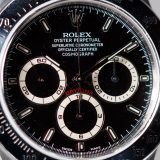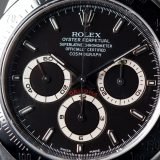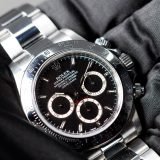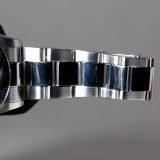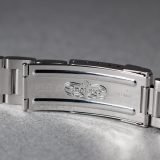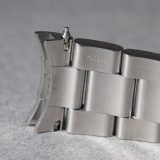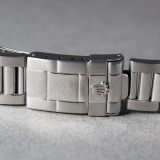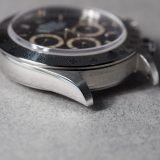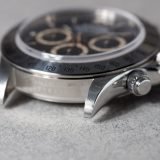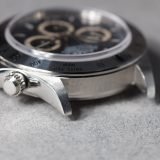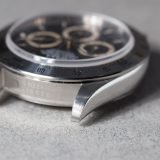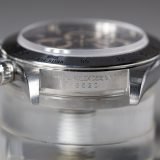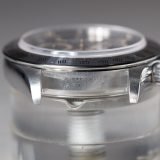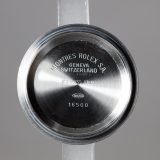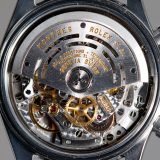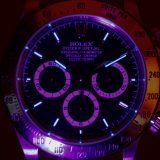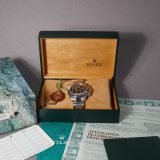 ROLEX DAYTONA REF 16520 ACIER FULL SET SERIE A from 2000
Marque :   ROLEX
Modèle : DAYTONA
Référence : 16520
Year: 2000
Serial : A7XXXXXX
Diameter : 40 MM
Movement : Automatic cal zenith 4030
Case: Très beau boitier  surement jamais polie et bien épais et avec des angles parfait, aucun choc ni rayures importantes. Les proportions sont bien conservées. Excellent état de conservation du boitier encore très épais et en parfait état. Boitier serial A7 de 2000 dernière série.
Dial: Beau cadran noir d'origine parfait avec des beaux indexes luminova swiss made avant la nouvelle référence. Pas de rayures ou taches sur le cadran aiguilles matchant bien la patine des indexs tout au luminova luminescence encore parfaite. Cadran sans aucuns défauts et légère patine.
Bezel:  Beautiful original bezel in perfect condition.
Bracelet : Oyster steel 79390A endlink solid clasp not relaxed at all.
Accessories:  Boite sur boite et papiers d'origine Rolex punchés
Return policy
Return policy
Return policy All watches sold have a 3 days return policy. If you are not satisfied with your purchase, please contact us by email or phone, then return the watch in the exact same condition as received and we will refund you within 10 days after we fully inspectied the watch received back in our offices at your expense. We will not refund any watches beyond the 3-days inspection period following the delivery. Paris Heure cannot be held responsible for any damage or loss from the date of delivery of the watches. If there is a problem when the watch is sent back the client Paris Heure cannot be held responsible , the client has to take his own insurance with the shipping company at his cost, we can help you with this.
Delivery
Delivery
Delivery : Buyers are responsible for all additional customs fees, duties, or taxes. All shipments are sent fully insured via Malca Amit who primarily uses Fedex. A tracking number will be given to you after collection of the package. In case of loss or theft of packages, a refund will only be made after approval of the insurance claim by our insurance provider Malca Amit.
Guarantee
Guarantee
Guarantee : All watches are guaranteed for 6 months for normal use. For vintage watches that are not waterproof, there is no guarantee of water resistance. In the caseof a water resistance problem linked to the non-screwing of the crown, the warranty is also void. In the case of shocks to the watch, the warranty is void. Normal use only qualifies for the 6-month warranty.
Description
Our opinion: Le seul chrono de chez Rolex, un incontournable de la marque et en plus en version acier fond noir ! Une montre indémodable et suivant la tendance horlogère actuelle. Les nouvelles s'échangent presque 3 fois le prix au catalogue. La montre a le mouvement Rolex automatique base zenith 4030. En effet celle-ci fait partie de la version antérieure de celle actuellement au catalogue. Les prix grimpent en flèche avec le nouveau prix des daytona des générations suivantes. Elle est livrée avec sa boite sur boite et sa carte de garantie d'origine série A.